WELCOME TO 180 DEGREE DESIGN!
Welcome to 180 Degree Design. The name is easy to remember because Dalene did a 180 Degree turn from corporate America. She goes to Tucson each year to get fabulous new stones, minerals and gems from all over the world. She sells at art and craft fairs, hospitals, home parties and helps about 10 charities each year raise money by selling some "Bling".

Check out her event calendar below to see where she is next.
ABOUT US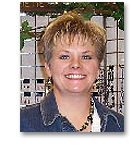 180 Degree Design is owned and operated by Dalene Smith. A refugee of the corporate world, Dalene's love of jewelry, need to be creative, intense curiosity, and desire to share her excitement about what she does, drives 180 Degree Design.

Dalene is often asked how it is that she has such a variety of styles and where her ideas come from. It's simple...she is pretty easily amused. So many styles and kinds of jewelry, so little time! The need to be creative and to provide something that puts a smile on someone's face are strong driving instincts for Dalene. She has a strong sense of value and want to share her world with others. We hope you will enjoy what you see. Please share your comments and ideas with us and be sure to visit often. There will be new material and styles monthly!

A transplant from Iowa, Dalene lives in beautiful Colorado. Her mascot, Charlie, recently went to heaven but her spirit and love is still with evident. She now has a new beautiful chocolate lab named Autumn and does fostering and transport for Safe Harbor Lab Rescue.
CONTACT US
Electronic mail: sales@180degreedesign.net

Telephone: (303) 909-5359